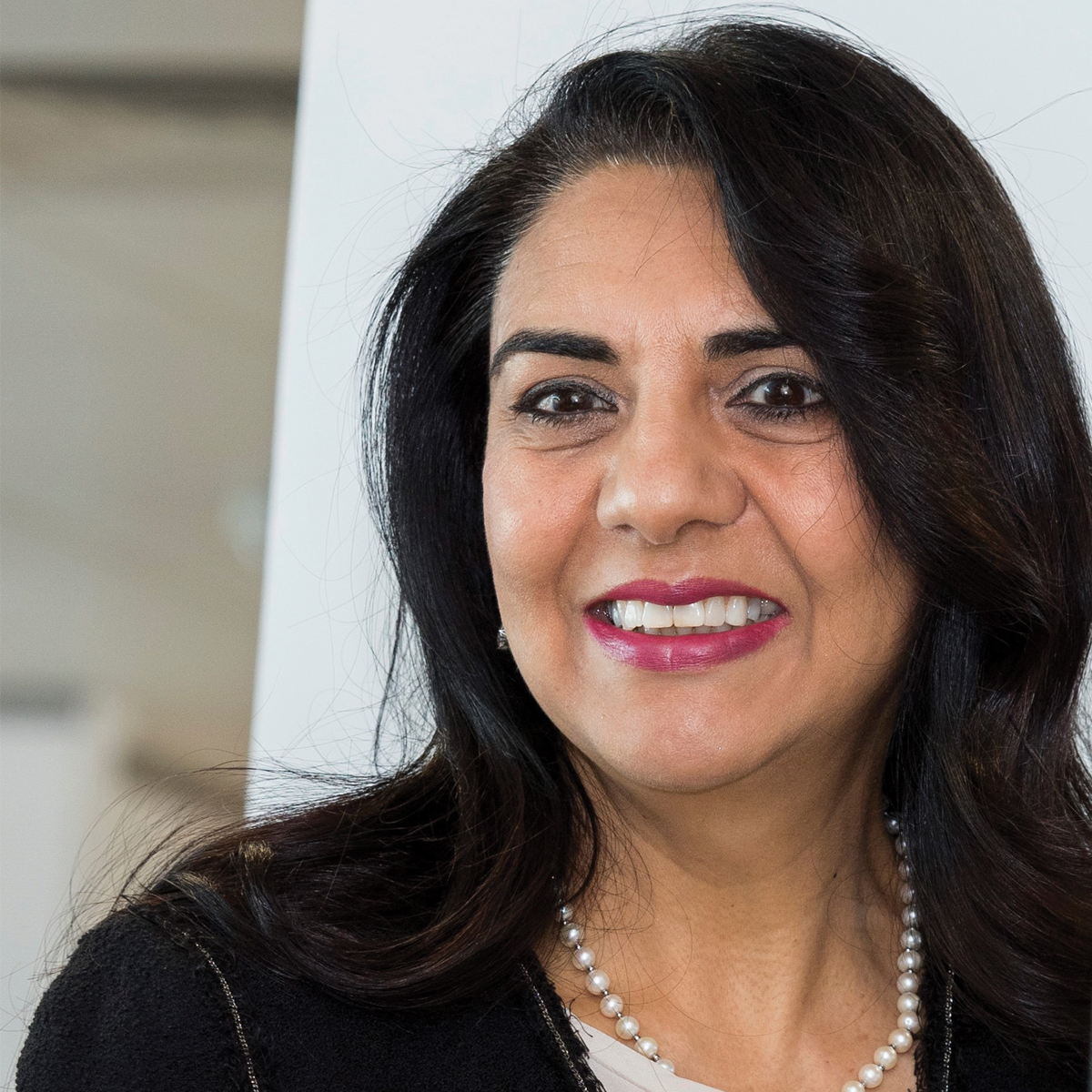 Rabinder Bhuttar
Minority businesses are also much more likely to engage in product or service innovation (30.3%) than other SMEs (18.5%). All categories of ethnic-led firm were more likely to innovate than white-led ones. Minority SMEs were more innovative than others across all sectors, with the exception of "other services".
While most of the businesses featured in this report are innovative in some way, not least those in tech, some explicitly focus on innovative research, notably Clintec, a global clinical research organisation headquartered in Glasgow with offices in 49 countries.
Its founder and CEO is Rabinder Buttar, who was EY Scottish Entrepreneur of the Year in 2010. Having earned a PhD in immunology from the University of Strathclyde and worked in the pharmaceuticals industry, Indian-born Buttar set up Clintec in Germany, where her husband had moved for work. "We were in a small town with not much in the way of pharmaceutical jobs, so I set up my business
having decided to work for myself," she recalls Buttar encountered all sorts of challenges, from explicit racism to unsupportive banks. "It wasn't easy building a business in Germany but I managed it." Eventually she decided to move back to Scotland. "It was a natural choice to come back as Scotland has a diverse talent pool with its many universities and the cost of living and doing business is less," she says. "I've proven that you can do global business from a Scottish base."
The Scottish government laid out the red carpet for her and provided a Scottish Enterprise grant. Buttar has directly contributed to bringing three blockbuster drugs to market, two of which were Clintec projects. While she still runs Clintec, which had turnover of £26.5 million in 2019, it was sold to IQVIA, an American multinational, in December 2018.
Clintec is not the only minority business that is extraordinarily innovative. Oxford Nanoimaging is an Oxford spin-out co-founded in 2016 by Chinese-born CEO Bo Jing to commercialise the Nanoimager that he developed as a PhD student.156 The Nanoimager is the
first desktop super-resolution microscope capable of visualising, tracking and imaging individual molecules in living cells with 20nm resolution.157 It is about 30 times smaller and much less expensive than alternative devices.
CASE STUDIES
Minority businesses produce valuable goods and services, provide jobs, create wealth, pay taxes and support local communities. Read their stories here.
Minority Businesses Matters
The contribution and challenges of laudantium, totam rem aperiam, eaque ipsa.