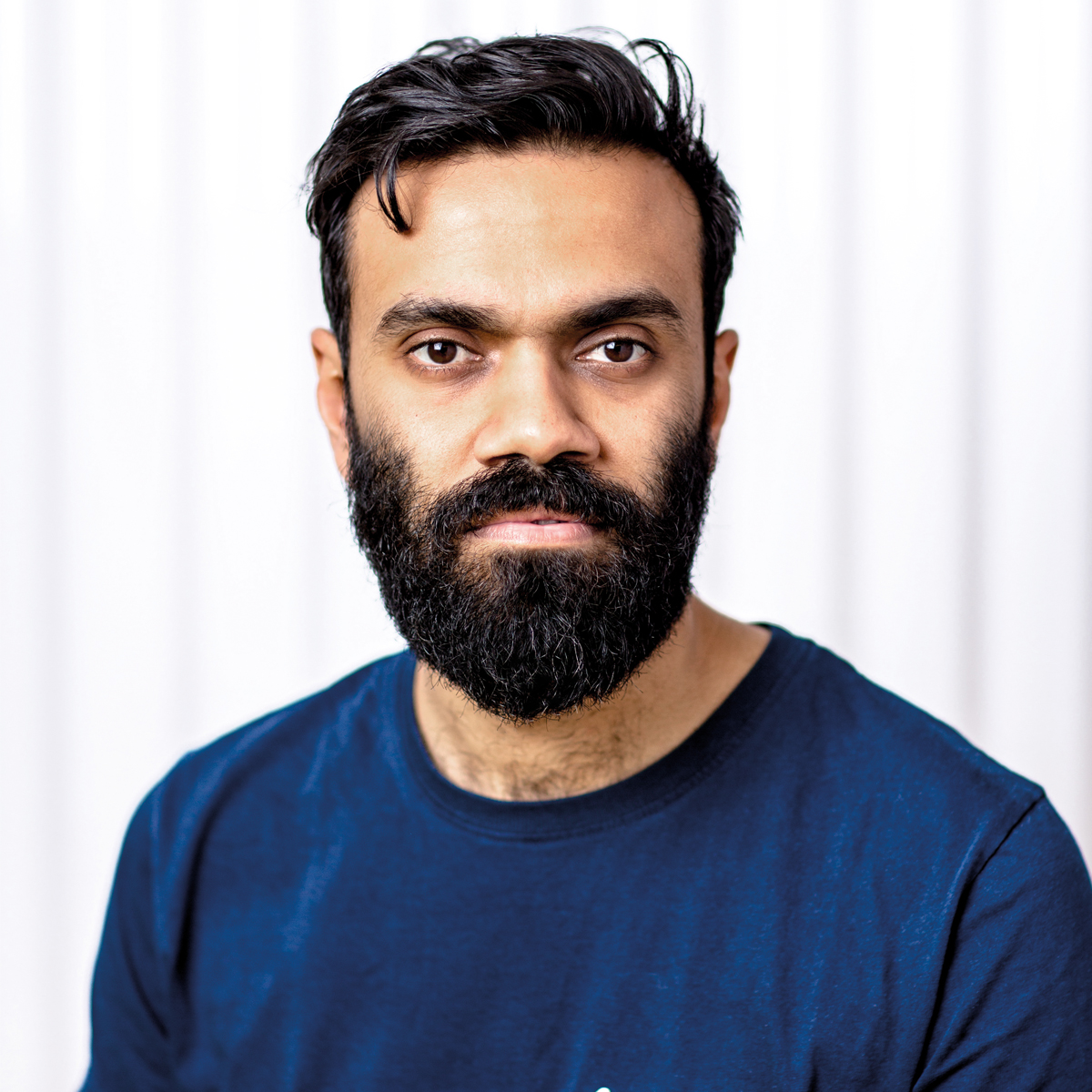 Amit Gudka
Shifting from fossil fuels to renewable energy is a crucial component of reducing Britain's carbon emissions to
combat climate change. Leading the charge is Bulb Energy – co-founded by Amit Gudka and Hayden Wood – which provides households with green energy at lower prices than those offered by traditional suppliers. Bulb – which has grown from 15,000 customers181 in 2017 to over 1.6 million today,182 with turnover soaring to £823 million in 2018–19 – ranks first in the SyndicateRoom Top 100 fastest-growing companies in 2019.
Gudka had extensive energy industry experience before co-founding Bulb in 2014, having risen from being a trader to Barclays' vice president for European gas and electricity markets. "I didn't think that how the big utilities traded was in the interest of consumers," he says. "Hayden [Wood] was working for Bain Capital with these major energy operators and we realised there was so much that could be improved upon – the bad service, inefficiencies and high prices. Renewable tariffs at the time were seen as a premium product that we felt were unfairly overpriced."
The son of Gujaratis who left Kenya to study in the UK, Gudka is grateful for the opportunities his parents provided and his early life experience. "Fortunately, growing up in north-west London I didn't really think about my race, it just wasn't a thing," he says. "I was
privileged in that I went to private school and studied maths at Cambridge. My parents were professionals, an accountant and a pharmacist, and so put a lot of emphasis on education."
The initial seed money for Bulb came from the pair's network, a combination of City friends and extended family. "One advantage coming from an Asian family is having that big, tight-knit community. Family and friends were very important in our initial fundraising. Of our first 100 Bulb customers I think about 50 of them had the surname Shah," he chuckles.
CASE STUDIES
Minority businesses produce valuable goods and services, provide jobs, create wealth, pay taxes and support local communities. Read their stories here.
Minority Businesses Matters
The contribution and challenges of laudantium, totam rem aperiam, eaque ipsa.